We would love you to visit our beautiful shop
open tuesday to saturday 10.00 am - 5.00 pm & sundays at Christmas
However we welcome email and telephone enquiries to 01886 833337

payment can be made by credit / debit card over the phone
Deliveries will usually be sent out with in 7 days if we have the item in stock.
If we have "sold out" we will advise you when you can expect your delivery. We will not charge until your order has been dispatched.

payment by cheque and ordering by post
We only accept cheques from customers within the UK , so if you do not have a credit card or would like to order by post you can simply write to us , clearly quoting the product you would like to order. Deliveries will sent out once cheques have been cleared and paid. This usually takes 14 days.
carriage
Please note that your delivery address must be available for delivery between 9.00am – 5.00pm where someone can sign for your delivery. This is best achieved at your place of work.
Please remember to add the delivery charge ( £6.50 for orders under £100 and £12 for orders up to £200 delivered within the UK ). Orders delivered outside the UK or over £200 will charged at cost. Please contact us for delivery price.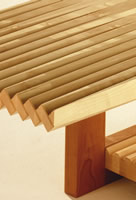 G A L L E R Y